Dutch aid organization People for People Foundation (P4P) was set up in February 2022 just weeks after the start of the Russian-Ukrainian conflict. While governments and global agencies grappled with the international implications of this tragic situation, a collective of Dutch entrepreneurs Ali Niknam (Bunq), Joris Beckers (Picnic) and Robert Vis (Messagebird) joined forces to get as many people affected by the war to safety as possible, marking the beginning of the journey of the People for People Foundation.
Entrepreneurial force for good
P4P's objective from the start was to apply an entrepreneurial mindset to support as many people affected by the war as possible, regardless of their background, in any way possible. With Aimforthemoon joining as co-founding partner to build and grow the foundation, Jesse van der Meulen stepped in as P4P's director and other entrepreneurial volunteers joined as well contributing their time and expertise.
Within weeks, a team of 30+ volunteers was formed, of which 10-15 were available on a daily basis. To apply focus and structure to all the (decentralized) activities, the Scaling Up methodology that we use at Aimforthemoon was implemented based on these four pillars:
People: we defined teams, sub-teams with clear processes, roles and responsibilities
Strategy: we defined which type of support we would and wouldn't provide
Execution: we defined KPIs, created a dashboard and held daily and weekly meeting rhythms with prepared discussion points to track and steer progress and get things done
Cash: we focused on impact, not on cash: we counted how many people we could bring one step further to safety through our actions
Learn and pivot fast
By using this framework, there was a well-functioning team even before having a clear scope. With this clear structure P4P could learn and pivot fast. Because the need for help was very big and P4P desperately wanted to help create immediate impact, basic humanitarian needs such as food, medicines, baby items, bed frames, mattresses and sleeping bags for communal tents were shipped to the Polish-Ukrainian border and from there distributed to communities in need.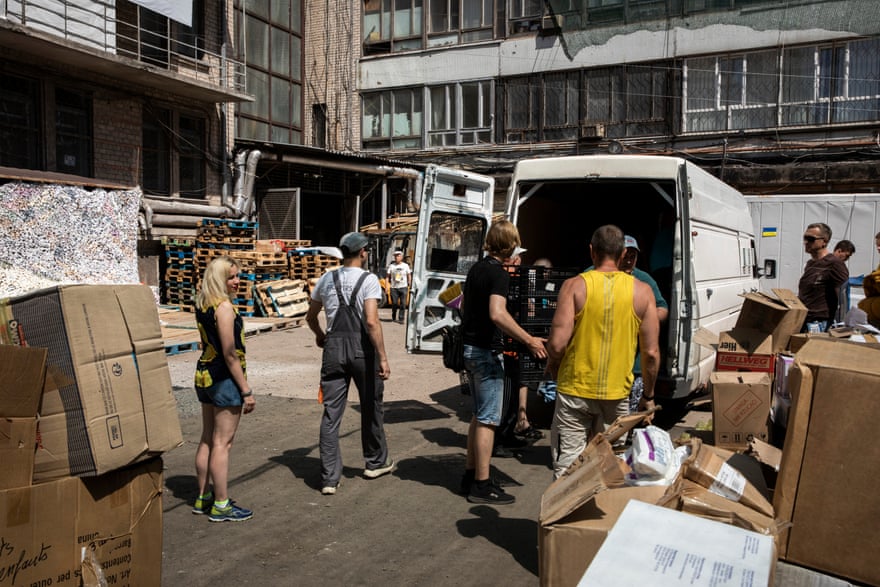 In the weeks after, a 'customer journey' of a war-affected person was made to help to bring focus in P4P's activities. By looking at what both the large aid organizations and the informal, volunteer-led organizations were doing, P4P realized it could make the most impact if it act as a platform organization connecting assets that the companies from our networks could provide (e.g. Picnic, Bunq, Vodafone, Tony's Chocolonely) to the needs of aid organizations that already had people and processes in place in specific areas.
Achievements
Fast forward to June 2022. 50+ projects have been executed by the P4P team, ranging from delivering 130.000+ meals to communities in warzones to providing education to 500+ children in The Netherlands to matching 170 people to a paid job in The Netherlands. Today (September 2022), unfortunately the war is far from over. Based on feedback from the Foundation's participating volunteers, partners and our own experience with victims of this tragedy, it's clear that agile, fast-moving volunteer groups are essential to address the ongoing needs of victims and close the gaps through collective action. P4P remains an entrepreneurial platform organization, connecting assets of its partner companies to the needs of aid organizations in specific areas.
Keywords: aid organization, agile
More information: www.peopleforpeople.info
Parts of this text were previously published via People For People Foundation and written by Andrea Hak.